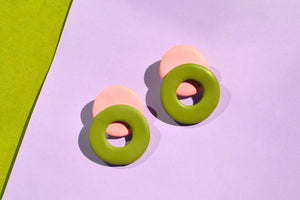 Memphis Milano inspired shapes.
This iconic design is comfortable to wear and adds an edge to any outfit – day or night!
Materials:
Brass
Fimo Polymer clay

4.5cm x 3cm



Every piece is handmade with original designs, making your jewellery one of a kind! Lightweight and durable, these bespoke art pieces stand the test of time.