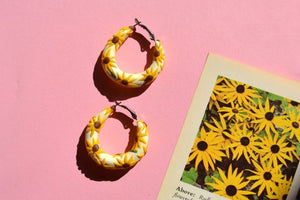 A gift for lovers of Spring and Summer months and 70s fashion.
Cute vintage sunflower detail on white hoops.
Your lobes will enjoy the lightweight material of the clay!
Materials:
Every piece is handmade with original designs, making your jewellery one of a kind! Lightweight and durable, these bespoke art pieces stand the test of time.